Our Philosophy
Our philosophy is built on fundamental principles that ensure trusted, sound investment and financial stewardship for our clients. These principles are:
Personal attention - Only highly personalized service can meet the specific needs of our sophisticated clientele;
Integrity - There is no alternative to high moral and ethical standards, and compliance with regulations when providing investment guidance on behalf of our clients;
Alignment - We are aligned to our clients best interests by investing alongside our clients, on the same fee schedules as our clients;
Commitment - 100 client families is a reasonable limit to ensure we can successfully maintain superior client service and performance. Our name – Ekaton – a Greek word meaning 100, reflects this belief; and
Transparency - Clients will know how their investments are managed, with clear performance reporting and at what cost.
Maintaining regulatory compliance is of utmost importance to Ekaton. Ekaton is registered with the Ontario Securities Commission, which regularly monitors the activities of its registrants, ensuring that it complies with securities regulations.
We ensure a high standard of ethics and conduct by adhering to the Code of Ethics and Standards of Professional Conduct set out by the CFA Institute, a globally-recognized set of industry standards. All of the asset managers that we engage are highly respected in the industry and are members of the Portfolio Management Association of Canada (PMAC). Each manager also adheres to the CFA Institute's Codes and Standards.
Principal
Peter Mastorakos, BA, HBCOMM, STI, PFP, CFP
President and CEO, Ekaton Wealth Management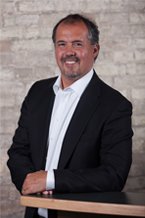 Peter genuinely believes that there is no substitute for alignment with client interests, a highly personalized service and the development of a best suited portfolio when it comes to managing and protecting investments on behalf of his clients. Peter developed these beliefs over a long career in the wealth management industry.
As CEO, Peter takes it upon himself to ensure that each and every client receives the highly personalized service that makes up The Ekaton Difference. He works directly with clients ensuring their specific needs are met.
Peter was previously Executive Vice President for Highstreet Asset Management, a London, Ontario - based asset management firm. In his previous role, Peter established the private client division for the firm. Paramount were his beliefs on delivering high quality service to private clients, working with them and the investment team to build portfolios and strategies that consistently met the needs of clients, and all regulatory and compliance requirements. Prior to his Executive Vice President role, Peter worked with Scotiabank, providing wealth management services to the bank's private clients.